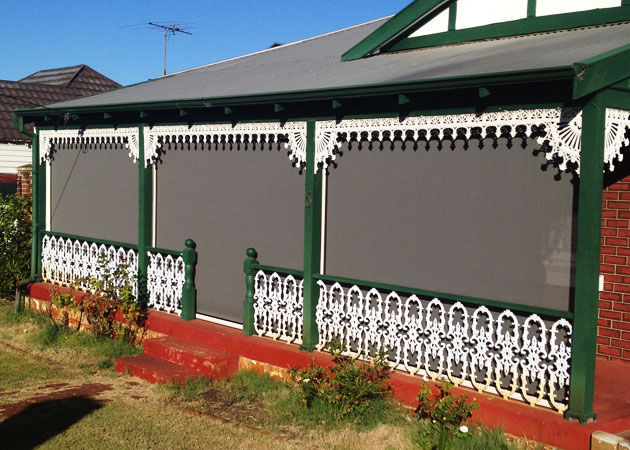 Ziptrak Blinds – Bayswater
Project Gallery

Ziptrak Blinds – Bayswater

The owners of a period property in Bayswater Perth required outdoor blinds for their front porch which faced North West and bathed in Perth's intense sun. The installation of Ziptrak Blinds required our installers carpentry skills as timber battens were required, shaped on site to counter the warped and twisted posts, ensuring a perfect finish. Awning Republic's Ziptrak Blinds are powder-coated to any colour as standard, enabling a perfect colour match for your alfresco areas.