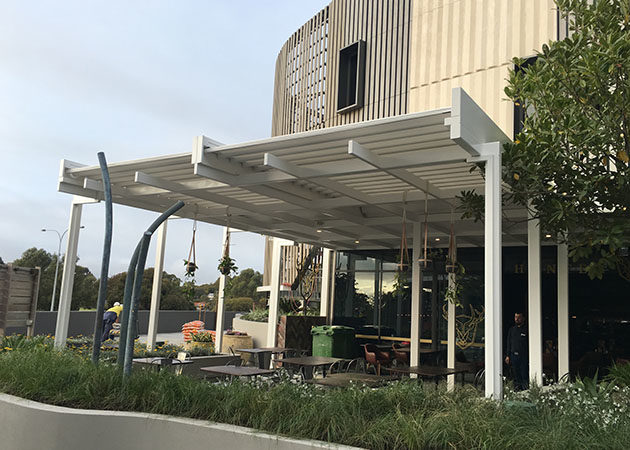 Waterproof Retractable Roofs – Westfield Whitford City
Project Gallery

Retractable Waterproof Roof Systems

16 of our Waterproof Retractable Roof Systems were installed at the recently completed Westfield Whitford City redevelopment. Manufactured using the latest European design and engineering, the Waterproof Retractable Roof System range is made from architectural grade aluminium and stainless steel fixtures that have been developed to ensure smooth operation and high durability. The system is completely waterproof when open and can incorporate integrated light fittings, providing tenants with greater alfresco options.