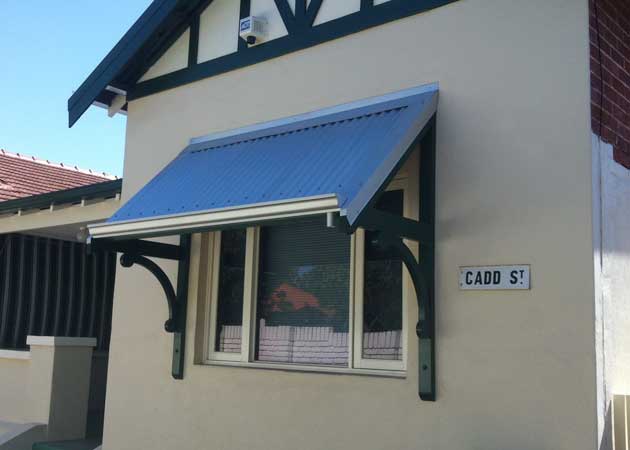 Traditional Timber Awning – Mount Hawthorn, Perth
Project Gallery

Timber Federation Style Awning – Perth

A 1930's home in Mount Hawthorn was missing a major feature from its front street facing elevation.........it's original Timber Awning! This was causing a major cosmetic unbalance that the owners wanted to rectify. Awning Republic were called upon to restore the balance by installing a new Federation style Awning. The 'Chancer' brackets were chosen together with a zinc top to match the roof and Brunswick Green frame to match the homes timber features.