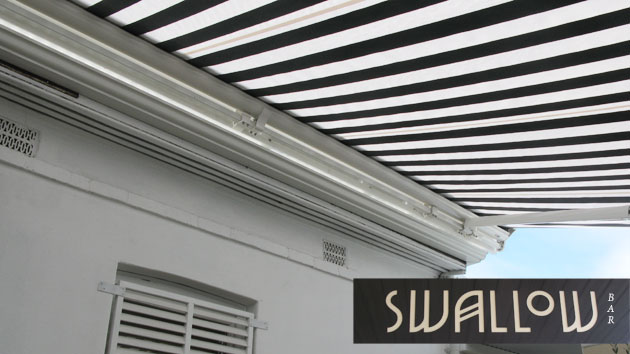 Swallow Bar – Maylands
Project Gallery

Folding Arm Awning – Swallow Bar

Owners of the popular retro 'Swallow Bar' in Maylands contacted Awning Republic and asked us to come up with a way to install a retractable awning over their open courtyard, to protect clientèle from both sun and rain. The design team came up with custom made roof brackets that enabled the awning to sit above the gutter and when open cover the entire open courtyard. At the same time the awning gives the area a whole new ambience, creating the perfect environment to enjoy an alfresco drink (or two) come rain or shine.