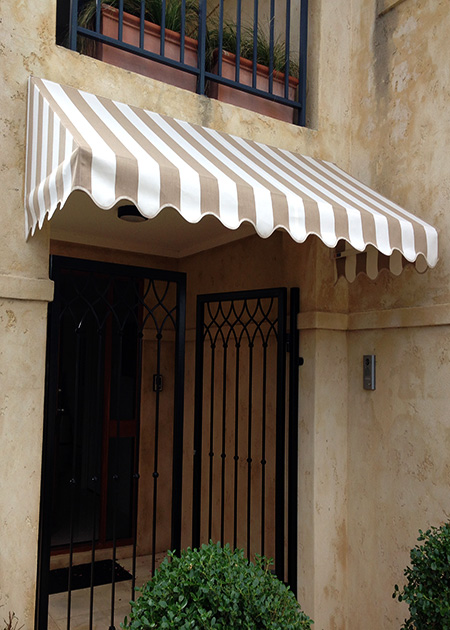 Fixed Awning – Cottesloe
Project Gallery

Fixed Awning – Cottesloe

We were recently contacted by a client who required a Fixed Awning over their front entrance. Awning Republic suggested a Fixed Canvas Awning, which can be designed to match the Front Facade. Our fixed canvas awnings are manufactured from a primed and powdercoated steel frame with a premium acrylic canvas cover of the clients choosing.