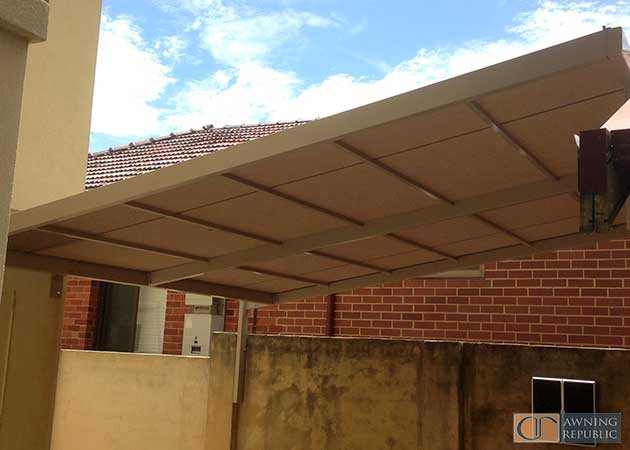 Custom Awning – Kensington
Project Gallery

Custom Canopy Awning – Kensington

We were recently contacted by a client who wanted a Custom Canopy Awning installed over a small courtyard area. The Custom Canopy Awning was fabricated to fit to the existing structures within the courtyard to ensure there were no support posts to create obstructions within the tiny space. All of our custom canopies are designed to fit any space or application.