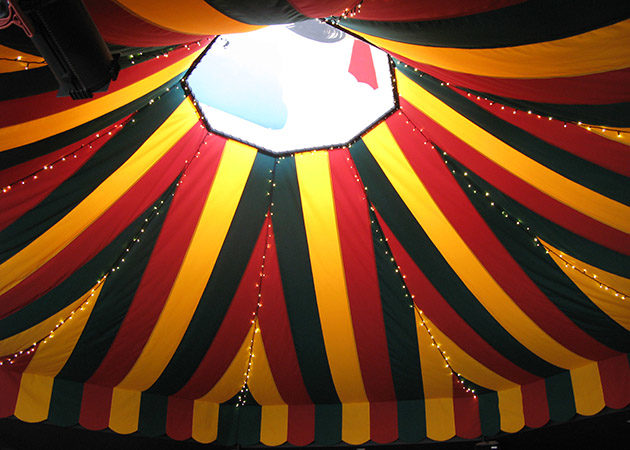 Creatures Next Door – Fremantle
Project Gallery

Circus Tent Canopy – Creatures Next Door

We were approached by an architect with the idea to create a circus circus tent canopy effect to the inside of the Creatures next door theatre room. Bright colours were chosen in special flame retardant fabric and we set about the task to make the idea happen. The result was very effective, creating a unique atmosphere to the room.