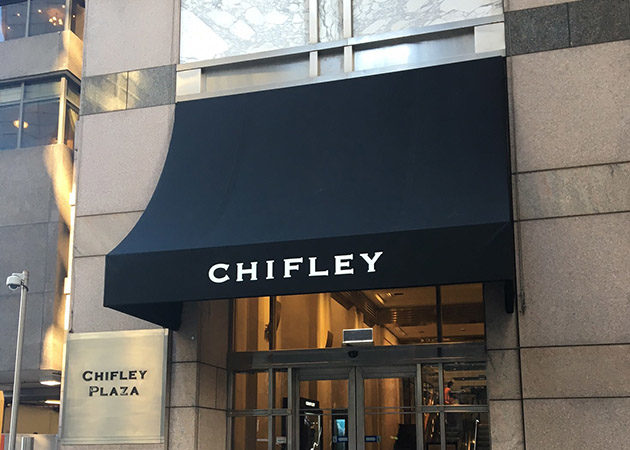 Chifley Plaza – Sydney
Project Gallery

Hepplewhite Awnings – Chifley Plaza

We were contacted by one of Australia's leading building companies to provide suitably grand awnings for Sydney's premier high rise office building Chifley Plaza. With perfectly taut covers, shapely curves and large profiles our Hepplewhite Awnings were custom made to suit the challenging installation. Maximum impact, maximum style.