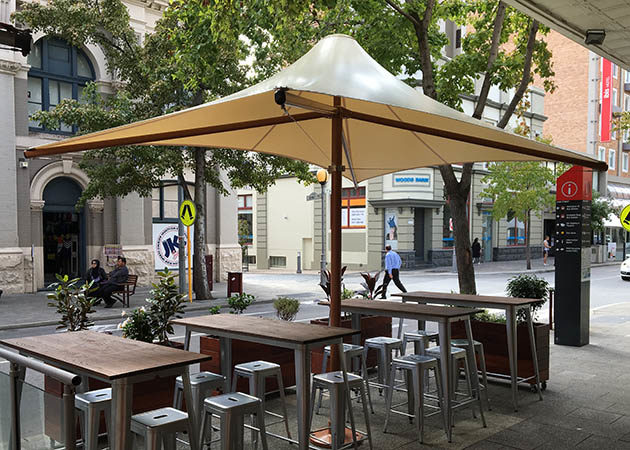 Chee Tayeb Restaurant – Perth
Project Gallery

Architectural Umbrellas – Chee Tayeb Restaurant

Chee Tayeb Restaurant, located in the heart of Perth, approached us for ideas to establish their alfresco area. We recommended a large rectangular Architectural Umbrellas with a canopy and frame colour to match the restaurant. Our architectural umbrellas are precision made in Australia from structural aluminium and are suitable to strong winds, they are built to last!